the most updated and best email security solution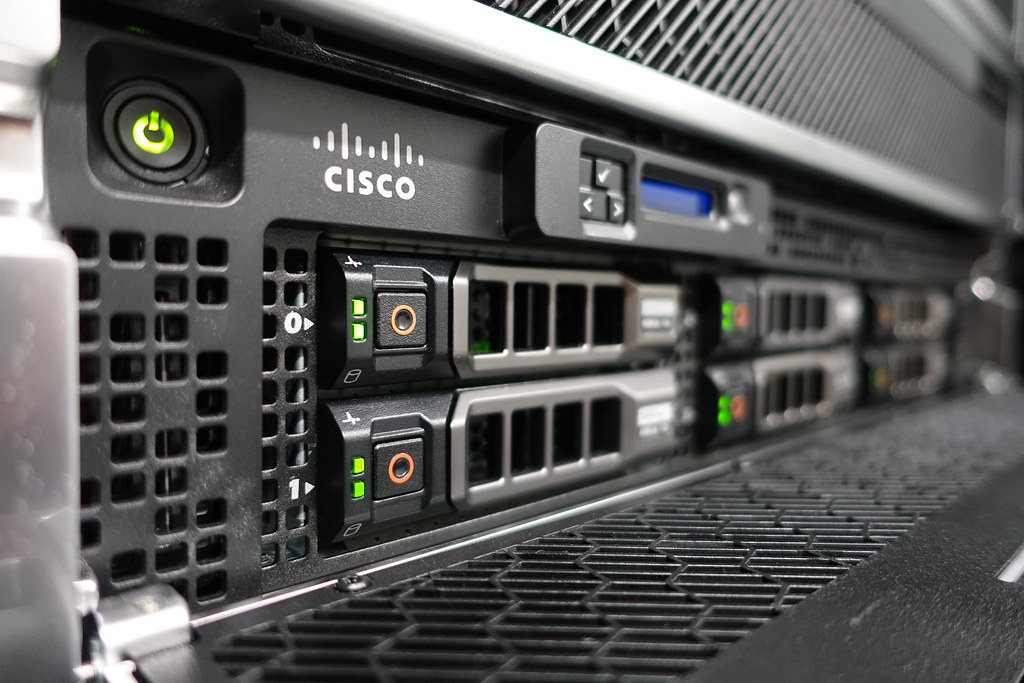 One of the most updated and best email security solutions in today's network and information technology world is the implementation of ESA or Email Security Appliance. Cisco Company has provided a suitable solution called Cisco Email Security Appliance (ESA) to prevent email attacks, and because of the integrations in this solution, it can be one of the most up-to-date solutions in the world.
In the past 5 years, Ryan Nik Tajhiz Company has provided Cisco ESA service for Iranian organizations, such as Persian Gulf Petrochemical Industries, to protect their email security against all kinds of attacks.
Cyber Security is a branch of computer science that protects computers and electronic equipment against all kinds of attacks. An email service is a sensitive tool for organizations that is regularly subjected to all kinds of attacks. Complex and highly targeted attacks use people's information data and social engineering methods to trick users and direct them to malicious sites that contain malware.
ESA protects the user's Inbox against spam, advanced malware, and data loss with top security. In addition, Advanced Malware Protection provides continuous email protection by blocking threats, reducing attack scope, and quickly remediating before, after, and during an attack.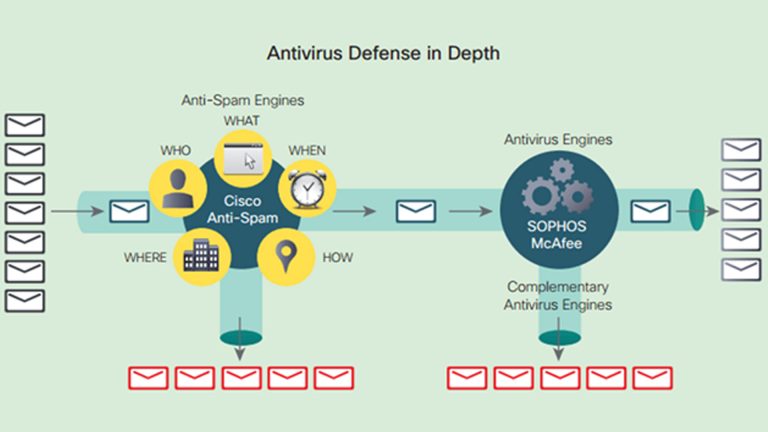 Email Security Appliance Features
Nowadays, threats seen in emails include ransomware, advanced malware, BEC, and SPAM. Cisco Email Security technology blocks these threats so that companies receive only valid emails. Cisco uses multiple layers to ensure maximum comprehensive email security and takes preventative and reactive measures to enhance the user's company security.
The most important features of Email Security Appliance are: 
1) Reputation Filtering:
 This feature prevents receiving spam by checking the email sending server for the number of times spam is sent and giving them a score.
2) Anti-Virus:
Cisco's proposed solution uses McAfee and Sophos antivirus engines to check and prevent viruses from being received through e-mail. This method prevents the entry of almost all known viruses.
3) Connection Filtering:
It is possible to prevent Domain Spoofing By using available elements on the Internet such as SPF record, DKIM, and DMARC.
4) File Reputation and File Analysis:
If there is no information about the safety of the received email in the antivirus databases, these two engines will examine the email separately in the Sandbox. The email may pass if it is safe. Currently, Cisco's Sandbox has stored over 300 behavior patterns of malware in its database, which prevents zero-day attacks.
5) Content Filtering and Graymail Detection:
numerous emails are sent to users by social networks daily. These emails may contain inappropriate business content or dangerous links. Content Filtering and Graymail Detection features prevent such emails from passing through.
6) Data Loss Prevention:
This feature allows checking the content of the message before sending. By checking the content of the message before sending it, the proposed solution prevents the message from going out if sensitive organizational data is detected. This is done automatically using defined rules. This feature also tracks a message using recipient, sender, subject, attachments, and message events, such as DLP Policies and IDs. When a message is sent to Cisco Email Security, the database receives the information got through message tracking within one to two minutes. You can also see the messages that are passed from the system at each stage of processing and find out what happens to them.
7) Envelop Encryption:
In some cases, it is necessary to send sensitive data via email, and only the recipient of the email should be informed of the content of the email. By using the Envelope Encryption structure, the email is converted into asymmetric encryption and then sent to the recipient. The recipients will open the message only if they have the key.
It is possible to carry out e-mail reporting operations while receiving and sending emails in a completely secure environment and have a complete report of emails in the ESA structure.
Encrypting sent emails with Cisco Email Security
This technology provides the sender with full control over the content of the emails even after sending them. With email encryption, senders will no longer be afraid of mistakes in the typed addresses of recipients, errors in content, or time-sensitive emails because they can always lock the email. The sender of an encrypted message receives a receipt after the recipient opens the message, and highly secure replies and transmissions are automatically encrypted to maintain end-to-end security and control. There is no need for additional infrastructure to implement this. To improve security, the content of messages goes directly from the sender Gateway to the recipient Gateway, and only the encryption key is stored in the Cloud.
Cisco Email Security provides effective email encryption and DLP. Centralized management and reporting improve data protection.
The noteworthy point about this feature is that this service is not recommended because of its dependence on the Cloud and storing information on Cisco servers, as well as communication problems with Cloud servers, and using On-Premise services is a suitable alternative to achieve this goal. It also integrates with the ESA system and can work alongside it.
ESA benefits
Using Cisco Email Security Appliance capabilities, users can:
• stop phishing and integrated threats.
• identify Graymail and label it with the "Safe Unsubscribe" option.
• meet the requirements for high-security messaging with reliable and secure encryption.
• comply with industry and government regulations to prevent data loss.
• defend against advanced threats and purposeful attacks.
• track people who have opened malicious URLs.
• set and apply important and sensitive policies for emails.
• find a suitable solution to meet their business needs by choosing the implementation of different methods such as physical, virtual, and Cloud-based or Hybrid equipment.
To learn about the implementation and technical demo of this system, you can contact the sales consulting department of Ryan Nik Tajhiz Company at +98 2188209267 extension 222.