Juniper is one of the reliable companies in producing network security products. Juniper, as a producer of virtual firewalls, provides firewalls with advanced security in a new and comprehensive method. This company also can control the incoming and outgoing traffic for organizations by preparing management facilities, which can prevent the network from any potential attacks. As the Juniper firewalls can be extensible, organizations can develop confidently their levels without worrying about the security of their networks with technological advancement.
Juniper SRX firewall is one of the important products of the company, which ensures the security of organizations at a high level using a highly professional and expandable virus detection system. Here, it is worth mentioning that the new series of SRX equipment is widely employed in data centers, including 100 Gb interfaces and 2 terabytes per second speed.
Juniper's SRX series of firewalls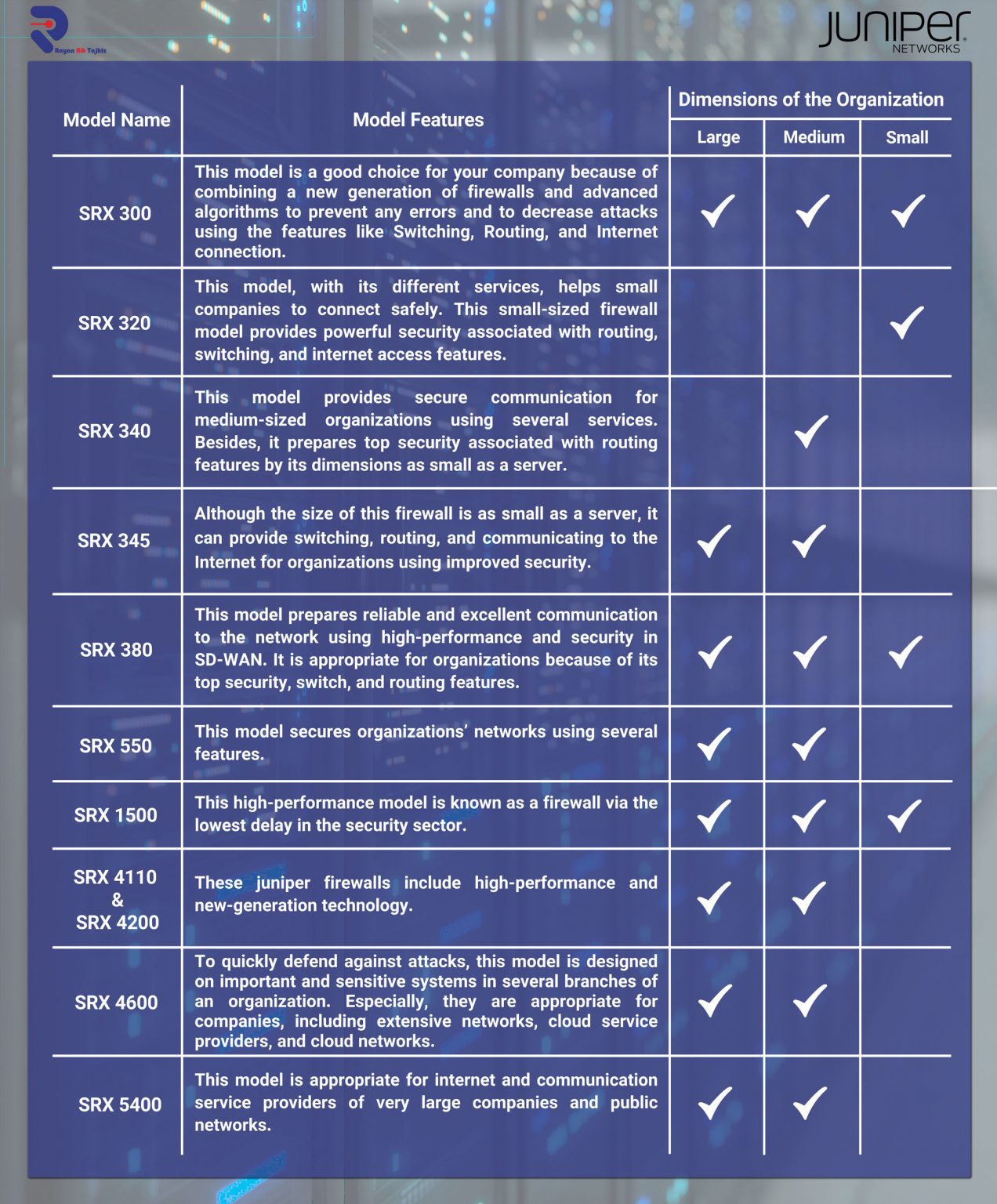 vSRX virtual firewalls:
vSRX Firewalls are developed with high portability and provide advanced services in order to increase the security and access power to practical applications. In this way, micro-services are a new category of firewalls whose tasks differ from normal firewalls.
To purchase the above firewalls, you can contact the sales unit of Rayan Nik Tajhiz Company at +982188209267 extension 222.