G5 BIG-IP Application Security Manager (ASM) Firewall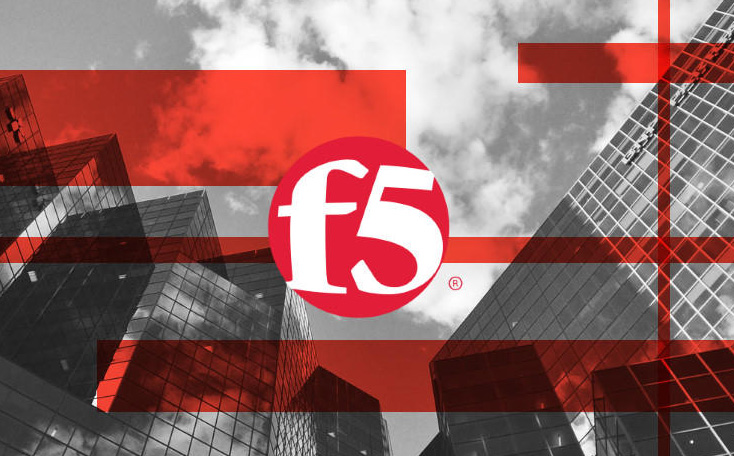 The F5 BIG-IP ASM firewall from F5 Networks is a
unique firewall for the 7th layer that protects web applications at the
7th layer instead of protecting network traffic. As a unique
solution for web application protection, ASM creates a firewall between your
network applications and traffic outside the network.
ASM web application firewall services, abbreviated as
web application firewall or WAF, are designed such that they can be used
anywhere, including in the cloud or data center of an organization. This
firewall exists in different standalone, module, virtual and cloud formats. You
can choose one of the platforms regarding your requirements and applications. 
Performance of F5 BIG-IP ASM Firewall; an all-purpose firewall at the 7th layer
Since traditional firewalls protect the network only up to layers 3 and 4, the occurrence of attacks and damage in higher layers such as XSS and SQL injection can disrupt the network. In this case, the F5 Big-IP Application Security firewall protects the web application against threats such as DDOS by protecting the 7th layer and filtering http traffic. This firewall uses geographic location and IP address for security measures, and its output reports comply with security standards such as DDS without rewriting. The F5 BIG-IP ASM firewall blacklists traffic from inappropriate IPs. According to the features and facilities, the BIG-IP ASM firewall can be considered among the leaders of web application firewalls.
Key Features of F5 BIG-IP ASM:
·         Having cloud, virtual and traditional formats
·         Protection against possible attacks in the 7th layer
·         Ability to integrate with F5 modules
·         Advanced programming capability to resist damage
·         Ability to integrate with DAST tool
·         Examining http traffic and user behavior
·         Compliance with security standards
·         Protecting sensitive information and the possibility of hiding them
F5 BIG-IP ASM Firewall Operating System; Customized and Flexible
The operating system used in the BIG-IP ASM firewall is designed specially and flexibly by F5. This operating system has set a high performance and security for the firewall. With the help of F5 BIG-IP firewall, you can take advantage of the firewall features with preset or customized settings. The firewall modules have high speed and performance, thanks to the powerful architecture of the BIG-IP ASM firewall operating system.
F5 BIG-IP ASM Firewall Security; The most recent security technology
The technology used in this firewall is of new web technologies such as AJAx and JSON tools. The firewall features are integrated with dynamic application security tools, BIG-IP Advanced Firewall Manager and BIG-IP Local Traffic Manager, and prevent various security attacks. The followings are the most important attacks against which the firewall makes your network robust:
●        SQL injection
●        Alayer 7 DDOS
●        Cross-Aite request forgery
●        Session hijacking
●        Hpp tampering
●        XML bombs
Technical Specifications of F5 BIG-IP ASM: 
Integrability


Description

Compatible
with manual and automatic setting

 

Supporting
service domain

 

VE service

 

Ability to
detect L7 DoS and DDoS

Including
keep dead, HASH DoS, Slowories and XML

Preventing
web damages

 

Protecting
against 10 OWASP attacks

 

Protecting
against advanced threats

Like unknown
web traffics and HPP attacks

Blocking
geographical location

 

Terminating
SSL with re-encryption

 

Multi-step
authentication

 

Data base
security

Oracle
firewall

Web service
encryption and decryption

Signature
verification

Detection
using ID and fingerprint

 

Filtering
websocket traffic

 

Diagrams and
adjustable reporting

 

Brief
security report

 

Reporting
network and application attacks

With hybrid
deployment of BIG-IP AFM and BIG-IP ASM

Monitoring
the 7th layer security

 

SNMP report

 

REST API

 

Supporting
ICAP

 

Integrating
DAST

 

F5 Websafe
license

 
Providing F5 BIG-IP ASM firewall with service guarantee and warranty in Rayan Nik Tajhiz
F5 BIG-IP Application Security Manager (ASM) Firewall is a flexible and compatible service that establishes the security of your network in the seventh layer. Using this firewall, you can protect web applications in the best way in traditional, virtual or cloud environments. This practical and effective solution for establishing security in the network has benefited from the features and advanced technology.
If you intend to choose and buy this firewall, you can have a good user experience of buying the best layer 7 firewall with the advice of Ryan Nik Tajhiz experts. By providing security solutions, with firewall installation and setup services and specialized training, Nik Tajhiz company has made it easier for you to use the product. If you need guidance and advice, you can benefit from the free advice of Nik Tajhiz experts via calling number +98 2188209219 (extension: 200).